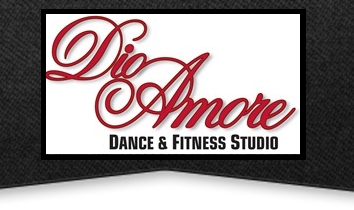 Here you can find a myriad of dance venues from Swing to Salsa, Ballroom to Country, and more. All locations are within 60 miles of the studio.

You will find the information you would need and want to have a clear idea of the type of environment you are walking in to for each location (as could possibly be provided). Categories marked with "Unknown" we have never been to ourselves and could not find the information provided online. As of 3/2017 this list is up to date, but please make sure to confirm any details you need to as we do not guarantee the information provided to us (online or otherwise) is completely accurate or up to date.

If you have a location you know of that we should add that belongs in one of these categories, please send us the information and we will do our best to update it as we get more information.

You will find the following information provided:

Style(s) of Dance

Event/Location Name


Address


Phone #


Website


Distance from Studio


Days/Times


Music: Live, DJ or Both


Cover


Dance Floor(s)


Ages


Crowd


What to Wear


Other Offerings


Comments


You will note both weekly and monthly events are listed, and considerations to BYOP (Bring Your Own Partner) are made for non-traditional dance events where you and a partner may enjoy going to dance together, but wouldn't otherwise have available dance partners.

Please keep in mind the opinions offered about the crowd, comments and others are just opinions and can change as venues change and grow. We are not personally endorsing any one event/location, but absolutely do want our students to REGULARLY get out and social dance. The whole reason we teach dance is so that you can use it for your own enjoyment – and we don't want you to have any excuses that you don't know where to go or are nervous about not knowing what the place and people will be like, so we have meticulously gathered all that information for you so you can just go in with confidence and ready to have a great time!

Before heading out to a social dance event of any kind, we HIGHLY recommend you read our "Social Dance Etiquette" guide. This guide will tell you everything you need to know to be a popular, considerate and respected dance partner out in the wild world of dance. It also goes over dressing etiquette and guides to give you an idea of what to wear at various types of venues (ballroom vs. swing for example).

Regardless of where you go, we encourage you to focus on having a great time (without hurting anyone else in the process of course).